Commercial Landscapes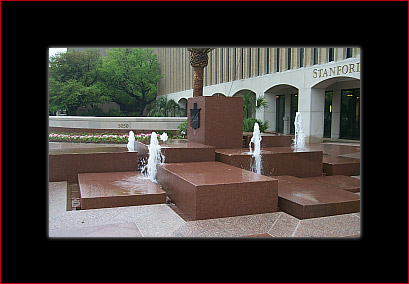 Though the greater percentage of our work is residential, we routinely do commercial projects. To see samples of some of our Commercial projects, go to the Photo Index.
In order to begin work for a commercial client, we must be provided with current and accurate site information. In some cases, this may require the involvement of a professional surveyor to gather any information that is not up to date or that is incomplete.
Specific information that we require includes:
Site survey including topographic information (contours and spot elevations) and site features (buildings, trees, existing hardscape, etc.)
The first floor plan of the building (if any)
Exterior elevation of building showing window and door locations
Note: If the project is under construction, a set of the architect's drawings is useful so that important details can be coordinated.
Any information that can be provided in an AutoCAD format can save a great deal of time and money because it reduces the need to reproduce "paper" information in the computer. We can receive your plans by email at info@daveshows.com
It may be helpful to review our stages in The Design Process for residential designs in order to have a better understanding of the procedures that we take to complete a project.
Please be aware that the City of San Antonio has a Tree Preservation Ordinance and Landscape Ordinance that must be satisfied in order for permits to be issued for construction. For more information about these ordinances, please contact Debbie Reid, City of San Antonio Arborist at (210) 207-8053 or Michael Bogard with City of San Antonio Plan Review at (210) 207-8288.